Meeting customer needs is paramount in any organization, but it is especially important for technology-based companies and projects. Conducting stakeholder mapping for data science is one of the best ways to ensure that all internal and external needs are met.
If you have not heard of "stakeholder mapping" yet, it is a collaborative process of brainstorming, researching, debating and discussion, that is used to identify gaps and opportunities related to the achievement of a team project or goal. This map is part of a larger strategic plan and is a great way to document and organize all individuals and organizations that can influence – or are influenced by – a project in a single visual space.
The stakeholder map helps to visually represent a user and their world while showing connections within a project. It also helps the team understand which parts of the organization will be affected by what is being built.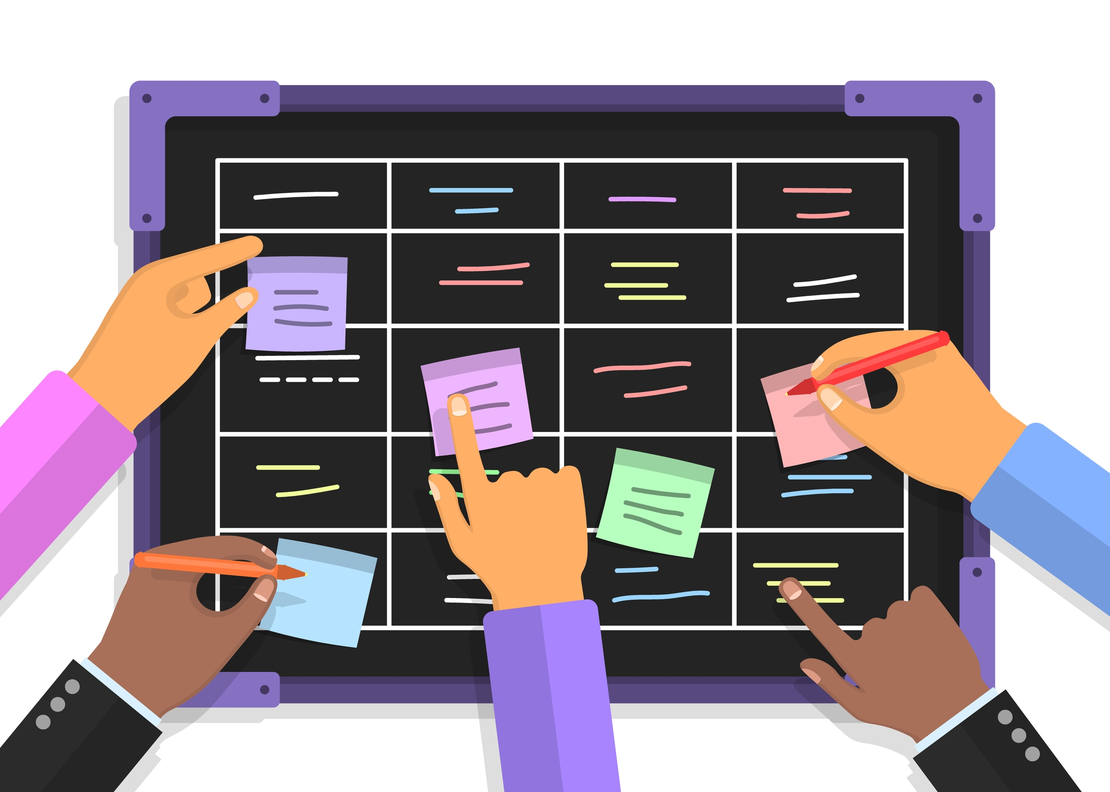 Importance of Stakeholder Mapping in Data Science
Most data science projects that fail are not due to the data or the model performance provided, but largely due to personnel issues. Failure to communicate and involve stakeholders in project statuses at their appropriate level often leads to poor project performance, outright failure, or even disaster. The good news is many of these issues can be prevented by having a stakeholder mapping exercise or analysis at the beginning of the project.
Stakeholder mapping allows the team to establish the appropriate level of communication with project stakeholders relative to their influence and interest in the project. It helps prevent miscommunication, ensures all key groups are aligned on the objectives, and sets expectations about project outcomes and results.
Stakeholder mapping is crucial in building a project engagement or communication plan. Failing to identify your project stakeholders, their project influence and interest could lead to allocating precious time and resources in the wrong places.
A successful stakeholder map can sometimes even create more business opportunities by establishing new relationships, fostering new ones, or creating alternatives.
Facilitating Your Own Mapping Exercise
Based on research, there are two basic ways to approach a stakeholder mapping exercise. Choosing which one best suits your project or organization depends on how many stakeholders are involved.
If you are dealing with a very extensive, long, and complicated list of stakeholders, you will need to use the more detailed approach involving x- and y-axes, split into at least four categories – with the stakeholders plotted amongst them. If you are dealing with a moderate or smaller list of stakeholders, you will likely need to use the simpler approach with three categories layered on top of each other, starting with Core Team, Involved Team, and Informed.
It is important to know the goals you are working towards before starting the exercise. You should aim to identify all project stakeholders, map stakeholders based on how each is connected to the project, agree on roles and responsibilities, and validate the map with project sponsors.
The exercise should not be an in-depth discussion of project details and tasks.
Lastly, and perhaps most notably, the stakeholder mapping exercise should be completed at the beginning of the project. Ideally after the project inception meeting but before the project kickoff meeting. It should be revisited regularly throughout the project and updated as needed.
How A42 Labs Does Stakeholder Mapping
As a company that provides artificial intelligence and machine learning software, A42 Labs must consistently manage multiple stakeholders across varying timelines. The A42 Labs stakeholder mapping exercise has three main steps:
Step 1: Lay the Foundation
List all members of core execution team
Collect contact information
Agree on roles and responsibilities
Capture vacation and time-off schedules
Step 2: Brainstorm
Provide each team member with sticky notes and a marker
Each team member brainstorms any project stakeholders within 5 minutes

Write one name or role per sticky note

Collect answers to prepare for discussion
Step 3: Build a Visual Map
Map stakeholders based on how each is connected to the project
For each individual and/or grouping of individuals determine:

Role and responsibility
Goals
Contribution to project
Influence on success

Before concluding the exercise, attendees must validate and agree on the created Stakeholder Map
Where to Find Templates
There are numerous of examples of stakeholder maps across the web but some of the tools or templates we find helpful are:
Things to Remember
While it may be tempting to get started on projects right away to ensure an on-time completion, investing some time before the official project kick-off to complete stakeholder mapping is crucial in forming a thorough engagement and communication plan.
A good stakeholder map prevents miscommunication and allows stakeholders to be regularly engaged and informed.
Our project managers and data scientists at A42 Labs regularly revisit the stakeholder map throughout projects and make edits as needed.
If your organization is looking for assistance with stakeholder mapping or data science projects, contact us at info@a42labs.io to learn how we can help.
---